Communication
Where are you? How are you? What are you doing? Find out about family members and friends with just one touch. The "I arrived safely" message is a thing of the past.
Freedom
It's easy to stay in contact with all important people in your life, and you decide when you want to share your location and with whom.
Safety
Alert other group members and send them your current location if you need help.
The App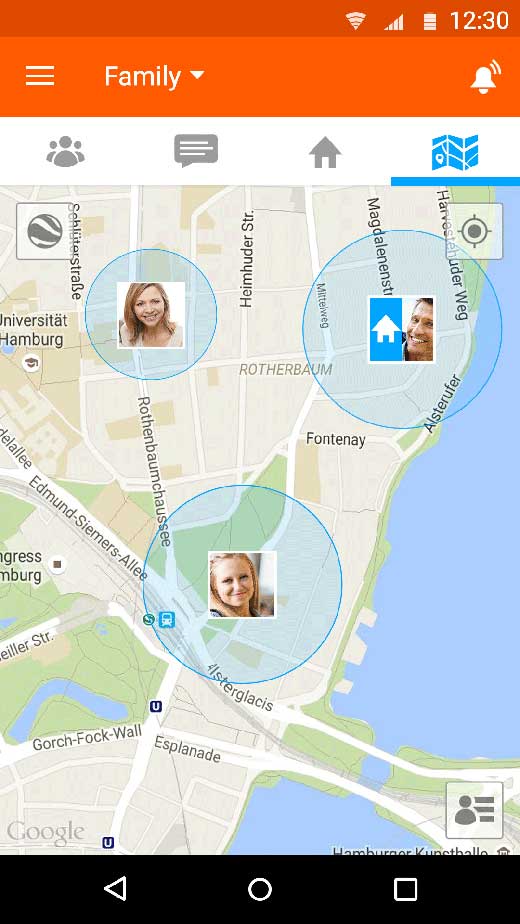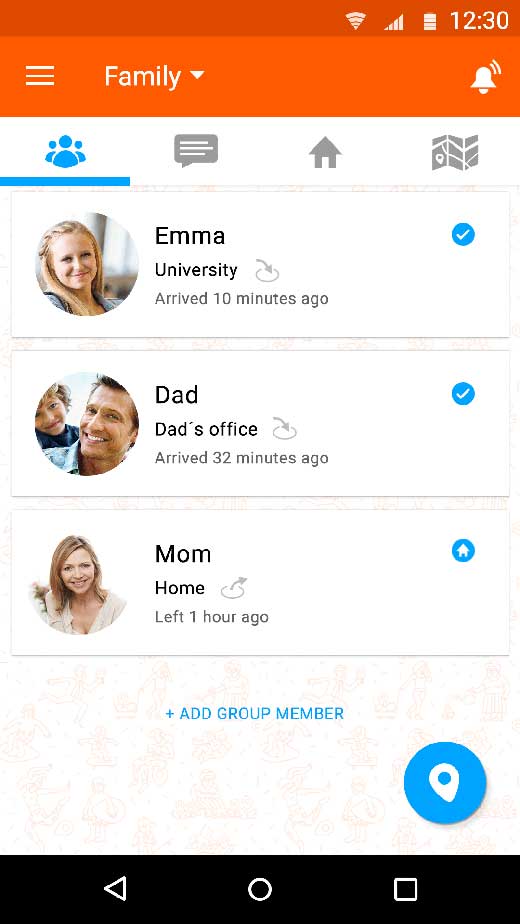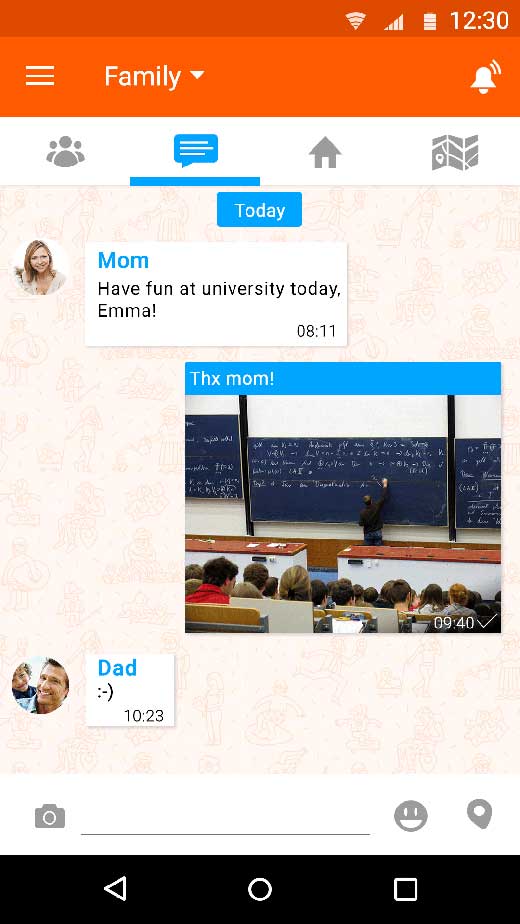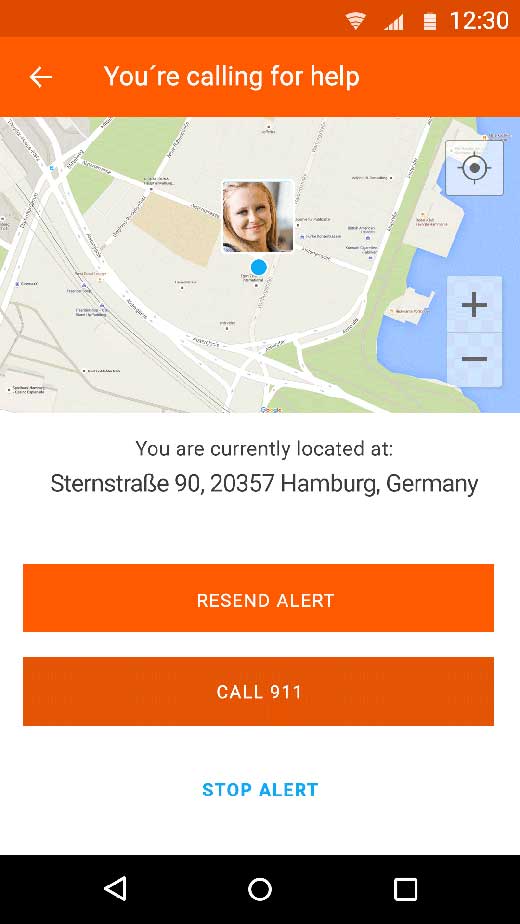 REAL-TIME LOCATION

Share your location continuously with family and friends and locate them with just one touch

INTELLIGENT PLACES

Automatic notifications when other group members reach or leave predefined places like school, the cafeteria or home

CHAT

Stay connected with all important people in your life via chat even when the localization function is switched off!

PANIC BUTTON

Just in case: Send an alert including your current location to your contacts
Stefanie H. (45)

"The app makes my daily life so much easier. With Familonet I automatically see when my kids arrived safely at school or at their grandparents. I am reassured without having to call them all the time."
Hanna M. (21)

"I use Familonet with my roommates and we love it! Now I always know who is at home or waiting in the cafeteria, or who is on the way and can pick up something to eat when the frigde is empty."
Thomas S. (37)

"FAMILO ist great! I like that you can always decide if you want to share your location permanently, or only when you arrive at a certain place, or just switch the localization function off."
Start here
1)

Download the app and sign in
2)

Create groups and invite new members
3)

Set up favorite places and get started
Privacy
You decide!

You decide where and how others can see where you are.

Your data belongs to you!

FAMILO encodes your personal data and doesn't share it with third parties.

High-Tech Made in Germany!

Unlike other apps, Familonet is not battery-intensive. We achieve this through innovative algorithms for determining locations and places.